VTA Tassin was founded in 2016
Role: Support, Facilitator & Connector
It assists a great number of actors, direct and non-direct users of marine spaces & resources, to realise their full potential in understanding, assessing, promoting, developing and implementing initiatives, activities, projects and partnerships serving Sustainable Development and the implementation of International Law
Dr. Virginie Tassin Campanella
Avocat à la Cour (Paris Bar)
Dr. in Law (Melbourne & Sorbonne)
Email: virginie.tassin@vta-tassin.com
Mobile: +33 (0)6 25 15 58 02
Address: 6, rue Marcel Renault 75017 PARIS (France)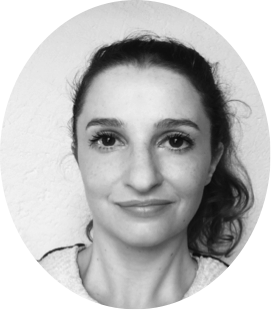 Dr.  Tassin Campanella founded the VTA Tassin law firm in 2016 to transmit her passion and values, anchored in a rich international work and life experiences in Vietnam, Australia, Germany, Spain, Switzerland and France.  To reply to the needs of all actors, VTA Tassin offers a range of modern services, including the creation and management of projects and partnerships, between private actors and public-private actors, including in the field of Education. 
Former legal officer at the International Tribunal for the Law of the Sea (ITLOS), Dr. Tassin Campanella previously worked for the World Health Organization and the World Bank, as well as for regional organizations,  governments, think tanks,  research centers,  the private sector and law firms in Australia, Germany and France. She has an excellent understanding of a great number of sectors and fields and works regularly in a pluridisciplinary context, in order to better promote knowledge sharing and empowerment. She indeed truly believes that Law and Policy should be first understood to be better implemented. 
Her experience has earned her to be listed as an expert by many non-governmental and international organizations. Her work in International Law was furthermore awarded by two prizes: one awarded by the INDEMER of Monaco in 2011, and the other by the University Dom Helder Câmara in 2016 (Belo Horizonte, Brazil). In October 2016, Dr. Tassin Campanella was also appointed International Counsel of the Instituto Brasileiro of Direito do Mar (Brazil).
Dr.  Tassin Campanella regularly publishes in academic journals and internationally renowned books in French and English. She also teaches at HEC Paris, Sciences Po Paris, the University of Nanterre, the University of Lille and the Nippon Foundation at the International Tribunal for the Law of the Sea (ITLOS) in Hamburg.  She created a great number of classes for undergraduate, graduate and professional students in French and English.
Her dual academic background in France and Australia, her training in business and leadership and her mastery of French and Anglo-Saxon schools of thought allow her to offer a rich, new and original reading of International Law and Governance firmly rooted in the issues of the 21st century.
Dr. Tassin Campanella works in French and English, she has a good understanding of Spanish as well as some notions of German and Italian.