VTA Tassin - Ocean Law & Policy Firm
Reinventing the way Attorneys are contributing to the common good
Founded in 2016, VTA Tassin assists a great number of direct and non-direct ocean actors in the Science-Policy-Business interface, with the view to foster sustainable innovation & development, stronger ocean responsibilities and a broader ocean culture. As a law firm, VTA Tassin applies the highest standards of confidentiality and legal responsibility to the services delivered and is entitled to represent its Clients in any situations 
Law is a creative force, not only at the drafting and dispute levels, but also at the implementation level. It provides many keys to support actors to make long lasting changes for the common good. 
A lot already exists without being however understood, used or properly implemented. One way to solve this issue is to work on knowledge transfer, empower public & private actors and create strong cooperation frameworks across sectors and actors. VTA Tassin was founded around these objectives: provide expert & independent services to democratize Ocean law & policy and makes it a key component of all ocean strategies.
Dr. Virginie Tassin Campanella
Avocat à la Cour (Paris Bar)
EU/EFTA Attorney-at-Law (Zurich Bar) 
Dr. in Law (Melbourne & Sorbonne)
Email: virginie.tassin@vta-tassin.com
Mobile: +41 (0)76 438 58 21
Address: 12 adletshuserriedweg, 8627 Grüningen, Zurich (CH)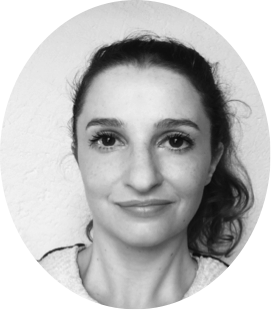 Dr.  Tassin Campanella founded VTA Tassin in 2016 to transmit her passion and values, anchored in a rich international work and life experiences in Vietnam, Australia, Germany, Spain, Switzerland and France. Conscious of the gravity of the environmental challenges our modern society is facing, and in line with her passion for the ocean, Dr. Tassin Campanella also wanted to deliver new services and promote innovation within the (traditional) legal sector with the view to contribute to the common good for present and future generations. 
As a result, VTA Tassin embraces a specific vision: the firm assists all ocean actors, be they directly involved in ocean activities or not. The firm is furthermore working a 100% on issues related to ocean sustainable development/management. Because Law of the Sea and Ocean Governance is not a field known by many actors, VTA Tassin acts for its Clients as an Ocean Legal and Policy Expert Advisor on a diversity of topics (from sustainable fisheries to earth observation), thus covering a wide range of industries and actors (public and private, for profit and non-profit).
Former legal officer at the International Tribunal for the Law of the Sea (ITLOS), Dr. Tassin Campanella previously worked for the World Health Organization and the World Bank, as well as for regional organizations,  governments, think tanks,  research centers,  the private sector and law firms in Australia, Germany, France and Vietnam. She has an excellent understanding of a great number of sectors & fields and works regularly in a pluridisciplinary and trans-sector context to better promote knowledge sharing and empowerment. She indeed truly believes that Law and Policy should be first understood to be better implemented. The understanding and mastery of ocean law and policy can also provide great competitive advantage to private actors in terms of development strategies (services, products, positioning, finance).
Her experience has earned her to be listed as an expert by many non-governmental and international organizations. She is currently acting as Expert to the IUCN Ocean Group and the World Bank and acting, since 2016, as International Counsel of the Instituto Brasileiro of Direito do Mar (Brazil). Dr. Tassin Campanella was also appointed in June 2020 by Royal Ordinance as a Member of the Scientific Council of the Economic Law of the Sea Institute of Monaco. In June 2021, Dr. Tassin Campanella was appointed, by Royal Ordinance, to the role of Vice President of the Scientific Council of the Institute.
The academic hat of Dr. Tassin Campanella also distinguishes her from her peers. She is an international award-winning researcher in Law of the Sea (PhD Prize of INDEMER of Monaco in 2011, 1st Research Prize of the University Dom Helder Câmara in 2016, Brazil) and regularly publishes in academic journals and internationally renowned books in French and English. She is furthermore particularly committed in promoting knowledge of Law of the Sea and Ocean Governance to lawyers and non lawyers. As a result, Dr. Tassin Campanella created a great number of classes for undergraduates, graduates and professionals in French and English at HEC Paris, Sciences Po Paris, the University of Nanterre, the University of Lille, the Nippon Foundation at the International Tribunal for the Law of the Sea (ITLOS) as well as the Law of the Sea Summer Academy of Kadir Has University (Istanbul, Turkey). In 2021, Dr. Tassin Campanella joined the Organizing Committee of the Law of the Sea Summer Academy of Kadir Has University.
Her dual academic background in France and Australia, her training in business and leadership in Sydney and New York Universities and her mastery of French and Anglo-Saxon schools of thought allow her to offer a rich, new and original reading of International Law and Governance firmly rooted in the challenges of the 21st century.
Dr. Tassin Campanella works in French and English, she also speaks Italian and Spanish and bit of German.
A rich international education conducted in Australia & France
A pluridisciplinary mind shaped through International Law, International Relations, Sustainable Development, Commerce & Leadership
A commitment to continuous professional development
DIPLOMAS / CERTIFICATES
2007-2010: PhD in Law (Melbourne Law School, Melbourne University, Grade 1)

Subject: The Extension of the Continental Shelf
Law of the Sea, Public International Law, International Environmental Law, Ocean Governance
PhD Prize of INDEMER of Monaco (2011)

2007-2010: 

Doctorat de droit public

, (The Sorbonne Law School, The Sorbonne University, Mention très honorable, Prize for Publication and Funding for Publication)

Subject: The Extension of the Continental Shelf
Law of the Sea, Public International Law, International Environmental Law, Ocean Governance
PhD Prize of INDEMER of Monaco (2011)

2009: Graduate Certificate of Advanced Learning & Leadership (Melbourne School of Graduate Studies, Melbourne University)

Sustainable Development, Leadership, Creation & Management of projects
Community Garden Project "Natopia" (Food security, urban heat)

2006: Graduate Diploma of Commerce (Sydney Business School, Sydney University)

Global Environmental Politics, International Politics of Human Rights, Development issues in Southeast Asia, Forces of Change in International Relations, Commerce, Human Resources, Marketing

2005: Master of International Economic Law (The Sorbonne Law School, Sorbonne University, Mention Assez Bien)

WTO Law, Banking & Finance, International Investment & International Trade, Law of the Sea
Continued Professional Development (Certificates):

2020: Corporate Sustainability (New York University, Sustainable Business Center)
2019: 

Environmental Security & Sustaining Peace

 (

United Nations Environment Program, Duke & Columbia Universities

)

2014: Understanding Europe

(

HEC Paris)
2008: The Good and Bad Use of Marine Space : the Example of the Mediterranean Sea (European Summer Academy, Montpellier University
2005: Public International Law  (The Hague Academy of International Law)