Law is a creative force, not only at the drafting and dispute levels, but also at the implementation level. It provides many keys to support actors to make long lasting changes for the common good. A lot already exists without being however understood, used or properly implemented. There are reasons to explain this: public international law & law of the sea was for too long a field practiced only by academia and States, and of interest to lawyers only when it comes to dispute resolution. This field has however much more to offer.
Policy on its side plays a leading role in the implementation of law. While ocean policies are currently burgeoning, the link with law is not enough made to ensure effective design, use and implementation of these policies. As a result, actors often misunderstand the relationship between law & policy, and how lawyers – based on their unique experience related to blockages and pathways to law implementation –  play a crucial role in the policy arena.
Fast technological progress, nurtured by industrial interests leading the deployment of new activities require nowadays all actors, public and private, to understand and use international law & policy in order to gain credibility, ensure legal and investment security, and thus strengthen business development and business positioning.
To reply to this need, VTA Tassin offers unique advisory services as well as capacity building services to public and private actors worldwide. The firm has a unique expertise in operating in a pluridisciplinary and multicultural environment, and on complex scientific and technical topics.
VTA Tassin has built over the years a strong reputation in delivering unique services in international ocean law & policy, and for making international law accessible and of value to the private sector (and not only States).
Dr. Virginie Tassin Campanella

Founder & Managing Director
Avocat à la Cour (Paris Bar, 2016), EU/EFTA Attorney-at-law (Zürich Bar, 2019) and double Doctor in Law (Sorbonne & Melbourne, 2010), Dr. Tassin Campanella is the Founder and Managing Director of the Law Firm "VTA Tassin", a Public International Law firm dedicated to Oceans and Seas advising and delivery capacity training services to the private sector, investors, foundations, associations, NGOs, international and regional organisations as well as States.
She works with the whole spectrum of actors and sectors of the Blue Economy on topics such as Deepsea mining; Ocean data access use and management; Maritime boundaries negotiations and dispute settlement; Ocean Observation (satellite and in situ); Sustainable shipping; ESG and Sustainability Law; Fisheries and oil cooperation in conflict zones; Joint Development Zones; Marine Environmental Security; Trade and Environment (fisheries, plastic, biodiversity); Access, management and use of Marine Biodiversity;  Creation/transformation of International or Regional Organizations; Transboundary pollution; Ocean Governance and Blue Diplomacy…
Dr. Tassin Campanella regularly acts as legal experts before International and Regional Organisations, including the EU, the WB, the IHO / IOC-UNESCO (GEBCO), the IUCN France and IUCN World (Ocean Group) on various public international law & policy topics related to ocean space & resources.
She also possesses a unique experience in international dispute settlement. Former Associate Legal Officer of the International Tribunal for the Law of the sea (ITLOS), Dr. Tassin Campanella worked on the 2011 Seabed Advisory Opinion (Seabed Dispute Chamber), the Bangladesh/Myanmar case, the M/V Louisa Case (St Vincent and the Grenadines vs. Spain), and the M/V Virginia G. Case (Panama vs. Guinea Bissau).
Award winning academic in the Law of the sea (PhD Prize INDEMER  Monaco 2011, ESDHC Brazil 2015), and acclaimed practitioner "Outstanding Leadership Award 2022), she is often invited as a guest professor by leading institutions (such as ITLOS – Nippon Foundation classes), Universities as well as Business Schools around the world. She is a Member of the Organizing Committee of the Kadir Has Law of the Sea Summer Academy, as well International Counsel to the Brazilian Law of the Sea Institute (IBDMAR). In 2020, Dr. Tassin Campanella was appointed by Royal Ordinance to the Scientific Council of the Economic Law of the Sea Institute (INDEMER) of Monaco, and promoted in 2021 Vice President of the Scientific Council.
With 30+ research articles, chapters and chronicles as well as three books on Law of the Sea issues (Les défis de l'extension du plateau continental 2010, Guide to the Navigation of Marine Biological Diversity Beyond National Jurisdiction 2017, and Seabed Mining & the Law of the Sea, forthcoming), Dr. Tassin Campanella is a well known thought leader in the field, and a regular guest of high-profile international conferences around the world.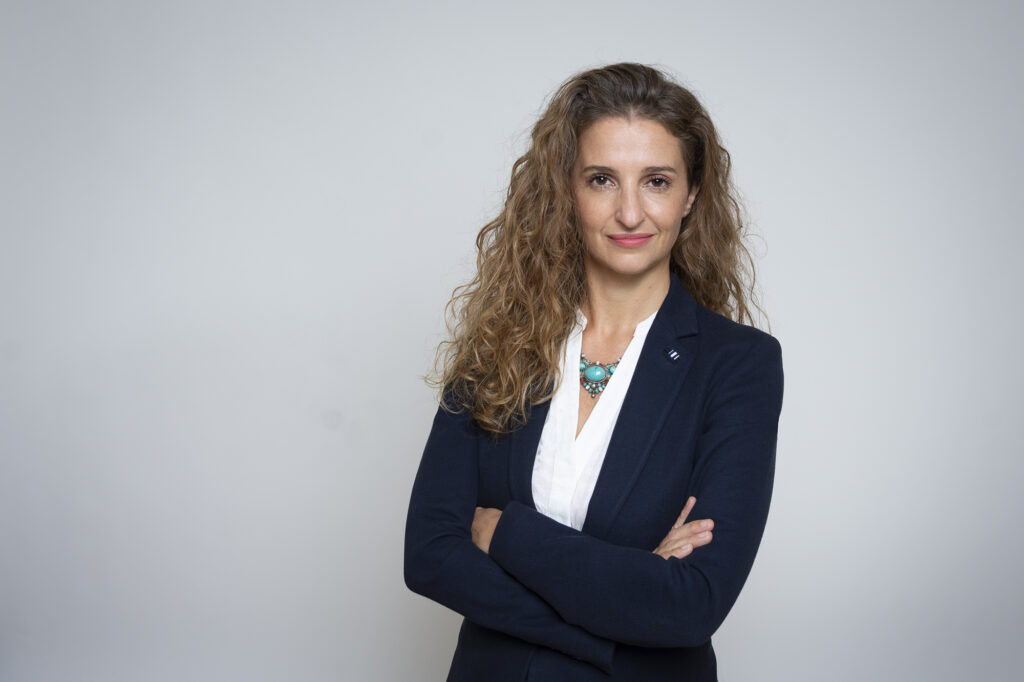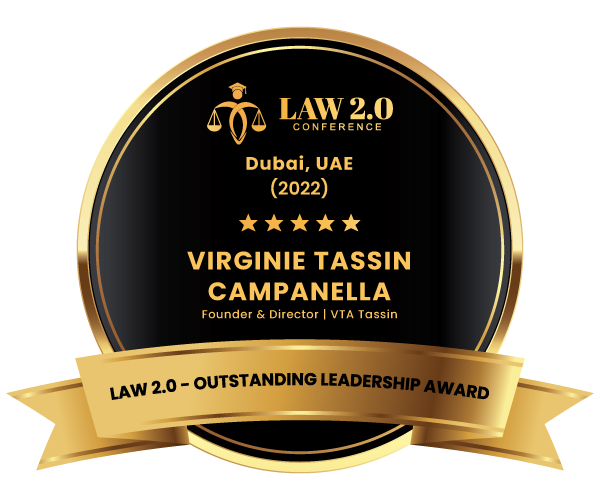 + 15 years experience in Public International Law, Law of the Sea & Ocean Affairs
Award-winning researcher & practitioner in Public International Law & Law of the Sea
A rich international education conducted in Australia & France in Law, Commerce & Leadership

A unique international work experience in Asia-Pacific, Europe & Latin America
A pluridisciplinary mind shaped through International Law, International Relations, Sustainable Development, Commerce & Leadership
A commitment to continuous professional development
 DIPLOMAS / CERTIFICATES
2007-2010: PhD in Law (Melbourne Law School, Melbourne University, Grade 1)

Subject: The Extension of the Continental Shelf
Law of the Sea, Public International Law, International Environmental Law, Ocean Governance
PhD Prize of INDEMER of Monaco (2011)

2007-2010: 

Doctorat de droit public

, (The Sorbonne Law School, The Sorbonne University, Mention très honorable, Prize for Publication and Funding for Publication)

Subject: The Extension of the Continental Shelf
Law of the Sea, Public International Law, International Environmental Law, Ocean Governance
PhD Prize of INDEMER of Monaco (2011)

2009: Graduate Certificate of Advanced Learning & Leadership (Melbourne School of Graduate Studies, Melbourne University)

Sustainable Development, Leadership, Creation & Management of projects
Community Garden Project "Natopia" (Sustainable Development, Food security, Urban Heat)

2006:

Graduate Diploma of Commerce

(Sydney Business School, Sydney University)

Global Environmental Politics, International Politics of Human Rights, Development issues in Southeast Asia, Forces of Change in International Relations, Commerce, Human Resources, Marketing

2005:

Master of International Economic Law

(The Sorbonne Law School, Sorbonne University, Mention Assez Bien)

WTO Law, Banking & Finance, International Investment & International Trade, Law of the Sea
Continued Professional Development (Certificates):

2020:

Corporate Sustainability

(New York University, Sustainable Business Center)

2019:

 

Environmental Security & Sustaining Peace

 (

United Nations Environment Program, Duke & Columbia Universities

)

2014: Understanding Europe

(

HEC Paris)
2008: The Good and Bad Use of Marine Space : the Example of the Mediterranean Sea (European Summer Academy, Montpellier University
2005: Public International Law  (The Hague Academy of International Law)